G.E. Tignall & Co., Inc.,
14 McCann Avenue
Hunt Valley, MD 21030

Phone: 410-666-3000
Fax: 410-666-3775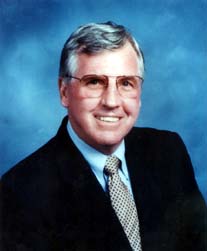 Since its founding in 1971, by the late Gerald E. Tignall Sr, G.E. Tignall & Co., Inc., has grown to become a leader in the mechanical-contracting business in the Baltimore metropolitan area. The company's full range of services includes new construction, renovation work, plumbing, drain cleaning, heating and air-conditioning service, as well as boiler and burner sales and service. The firm performs its mechanical-contracting services for numerous commercial, industrial, institutional, and residential customers.

Today, as an employee-owned company, G.E. Tignall & Co., Inc., has grown to 60 employees and provides mechanical systems for various local municipalities, school systems, commercial businesses, and industrial design/build. The firm may take on the role of either prime contractor or subcontractor, depending on the nature and scope of the project. The company has two operational departments. The construction department which performs primarily larger fixed priced projects ($100,000-$10,000,000 mechanically) and the service department maintains a fleet of service vehicles which are available for 24-hour service. Our service work is performed on a time and material or fixed price basis (generally in the $100-$100,000 range)

The firm's project management team is comprised of highly experienced construction professionals. One of the reasons for the firm's success is its policy of having a senior project manager oversee all aspects of construction of every major project from start to finish. Another equally important factor is that the firm has been successful in retaining the majority of its employees/co-owners long term. These hard working, dedicated individuals are the backbone of the company and the primary reason the firm has received various awards for excellence in craftsmanship and for maintaining a superb safety record. G.E. Tignall & Co., Inc., is an experienced mechanical contractor, who is financially solid, adequately insured, and performs quality work in a responsible and timely fashion.